WE ARE USING NEW INJECTION PROCESSES TO REDUCE OUR FOOTPRINT DURING THE MANUFACTURING STEP.
AS IT IS THE SECOND MOST IMPORTANT CARBON EMITTING PART OF THE PRODUCT'S LIFE CYCLE, OPTIMIZING OUR MANUFACTURING PROCESSES IS A MUST.
YOU CAN CONSULT OUR PAGE DEDICATED TO THE CARBON FOOTPRINT ASSESMENT: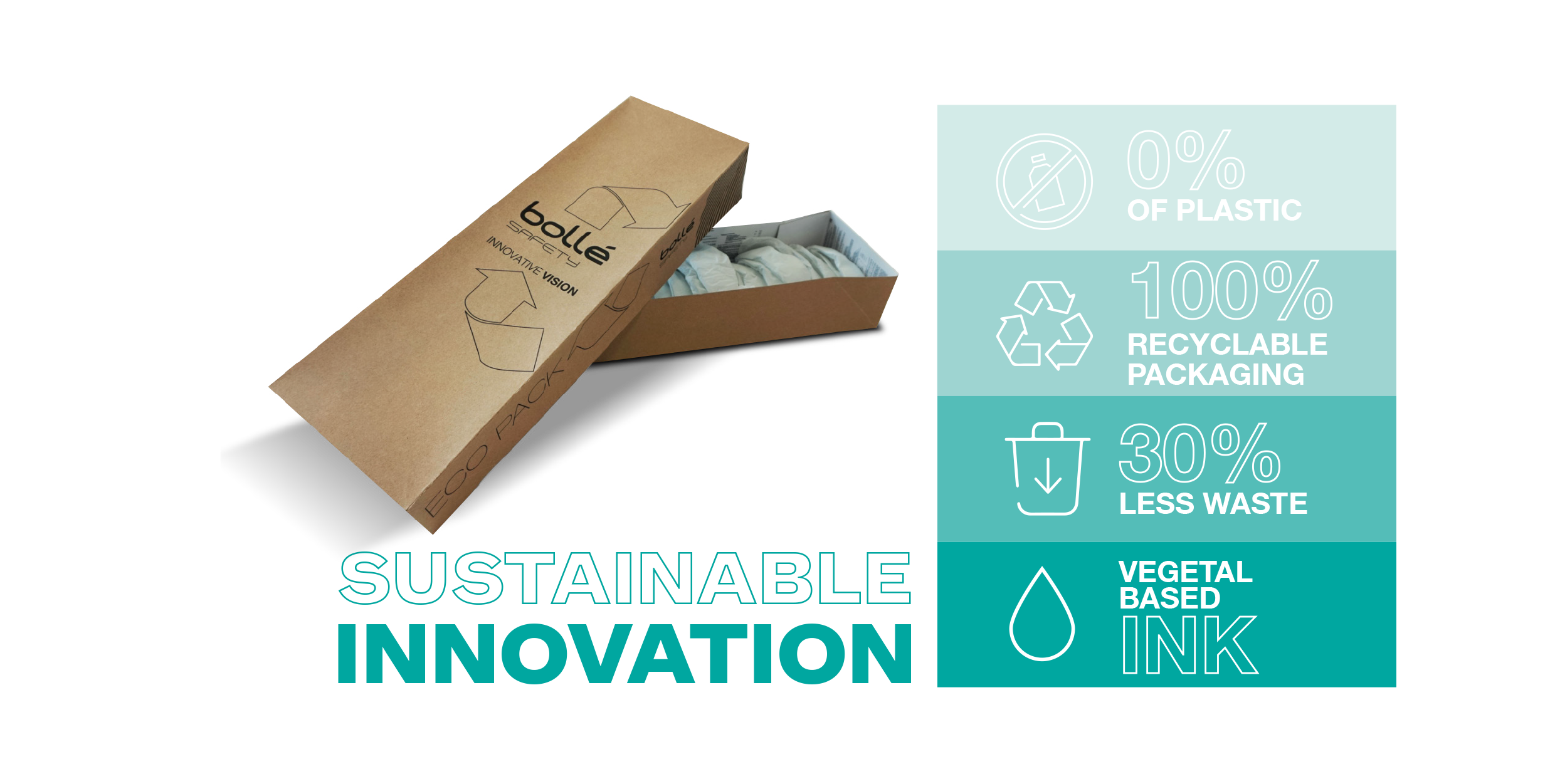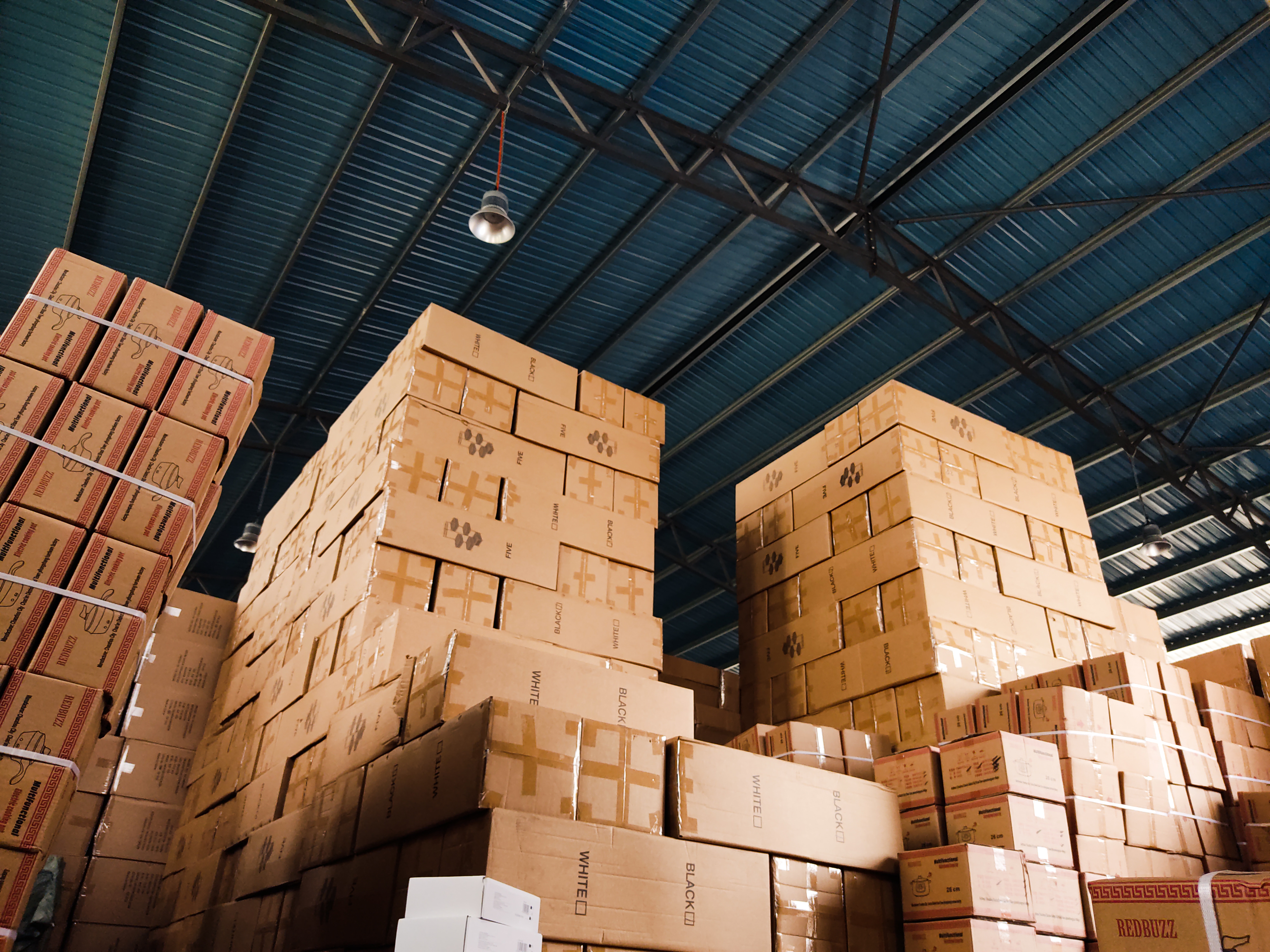 ECO-PACK



INDUSTRIAL AND COBRANDING / RELEASED IN 2020
- Plastic-free packaging
100% recycled and recyclable
30% less waste in comparison with plastic alternatives
- Optimized size for transportation without any empty space.
- User instruction printed directly on the cardboard with vegetal ink
- As sustainability should be available to all, the price per unit is identical to plastic packaged products
From 2023 we will be moving towards 100% recycled and recyclable HDPE polybag for the rest of our range to ensure we optimize any product's packaging.
Find out what we're doing to transform our industry
AS THE END-OF-LIFE IS A GREAT OPPORTUNITY TO CREATE NEW SOURCES OF RAW MATERIAL FOR FUTURE PRODUCTIONS, IT IS MANDATORY TO CONSIDER IT FROM THE START OF THE DEVELOPMENT STAGE. SIMPLIFYING DISASSEMBLING OF THE DIFFERENT TYPES OF MATERIAL USED AS ON CURA F IS A SIMPLE AND GREAT WAY TO OPTIMIZE OUR PRODUCTS END-OF-LIFE. WE ARE ALSO SEEKING LOCAL PARTNERSHIPS WITH RECYCLING COMPANIES TO DUPLICATE OUR GOOD EXPERIENCE WITH RECYCLING LIVES.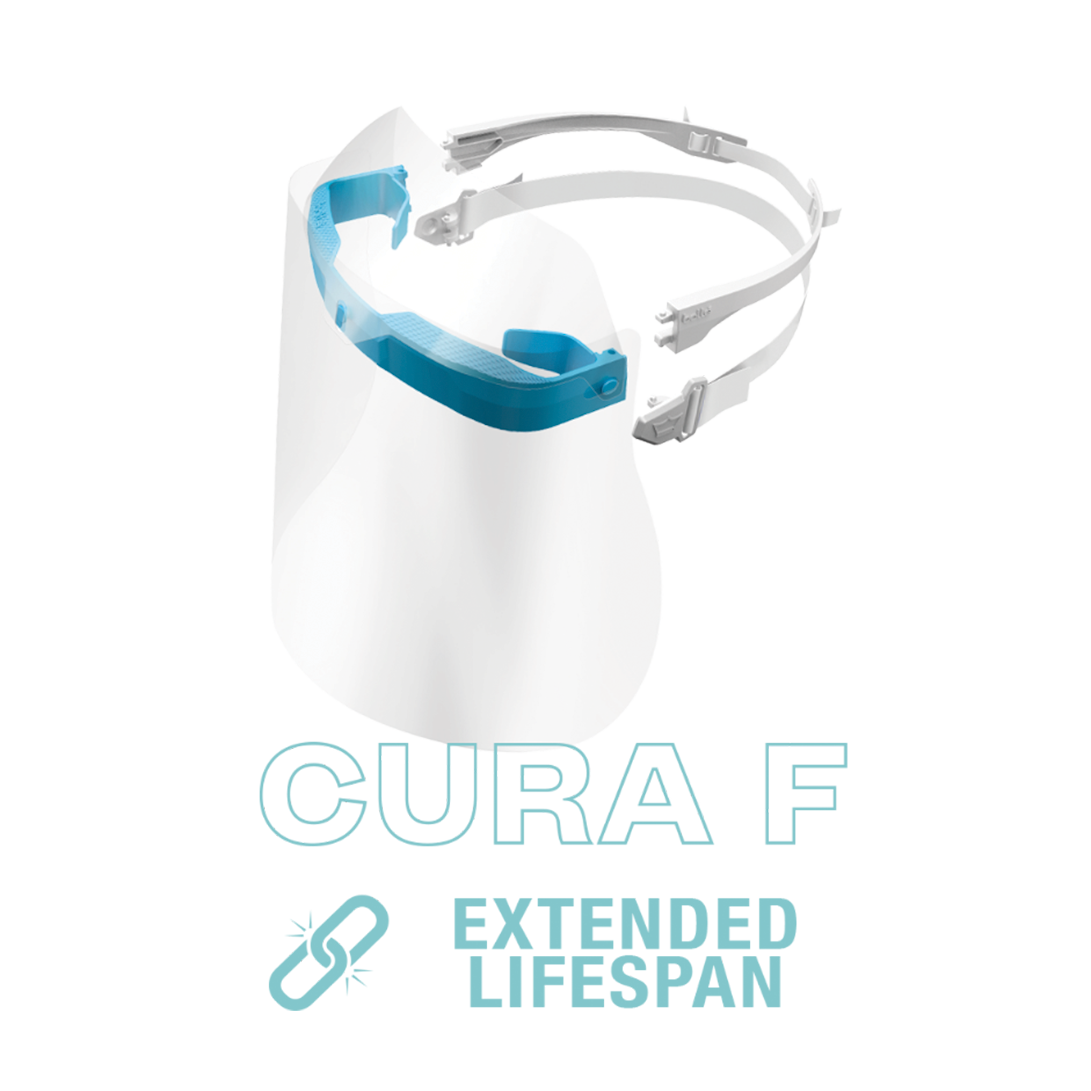 CURA F
HEALTHCARE / RELEASED IN 2021
- Frame made of 97% of recycled polyamide 100% made in the UK, targeting local and European demand only
- Reusable face-shield up to 10 times
- Easily separable parts to simplify recycling

HOW TO INCREASE
YOUR PRODUCT LIFESPAN ?
B CLEAN
To improve our products lifespan, we've also engineered water-based cleaning and anti-fog solutions, an extra way to care for our products, our users and the planet.
PLATINUM COATING
A very resistant coating that significantly increases the longevity of our products and the comfort of the wearers!