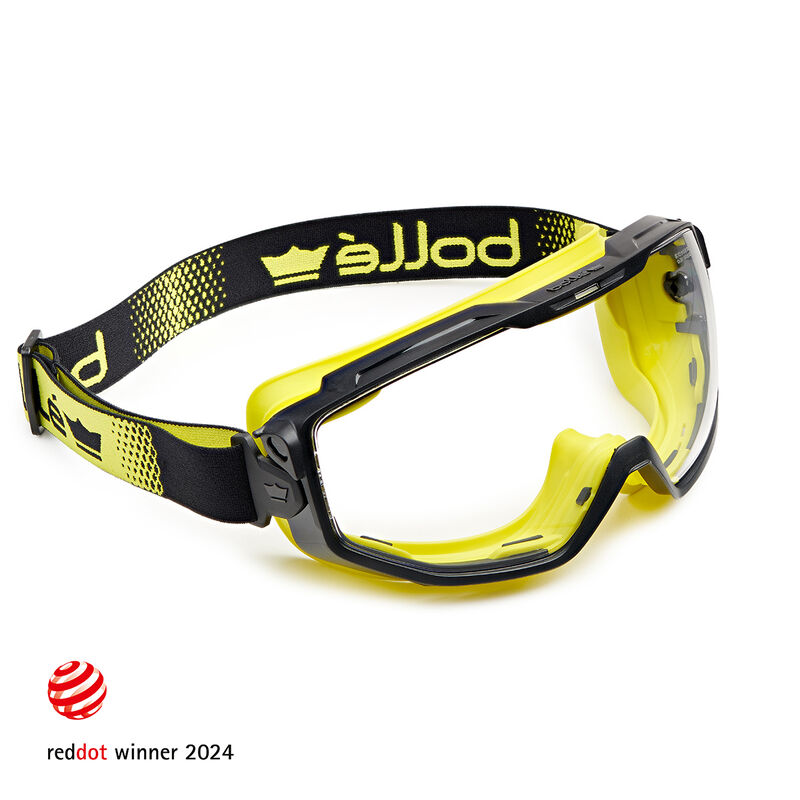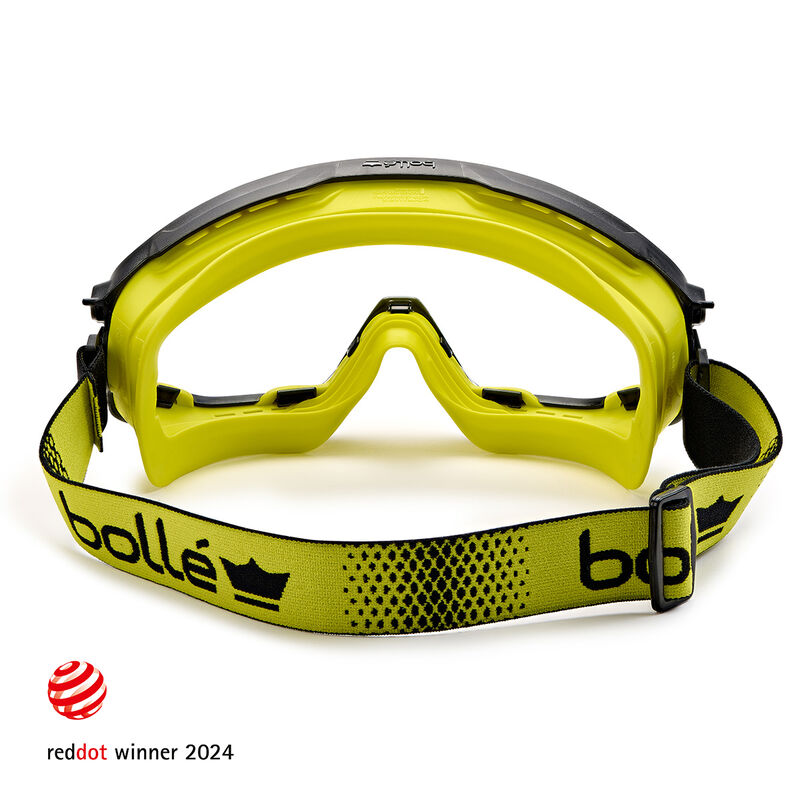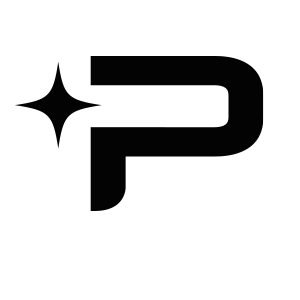 ---
Clear/Vented safety goggle
Secure payment
Easy returns for 14 days
Quantity discounts
Buy 50 products, get 5% discount
Buy 100 products, get 10% discount
Buy 500 products, get 20% discount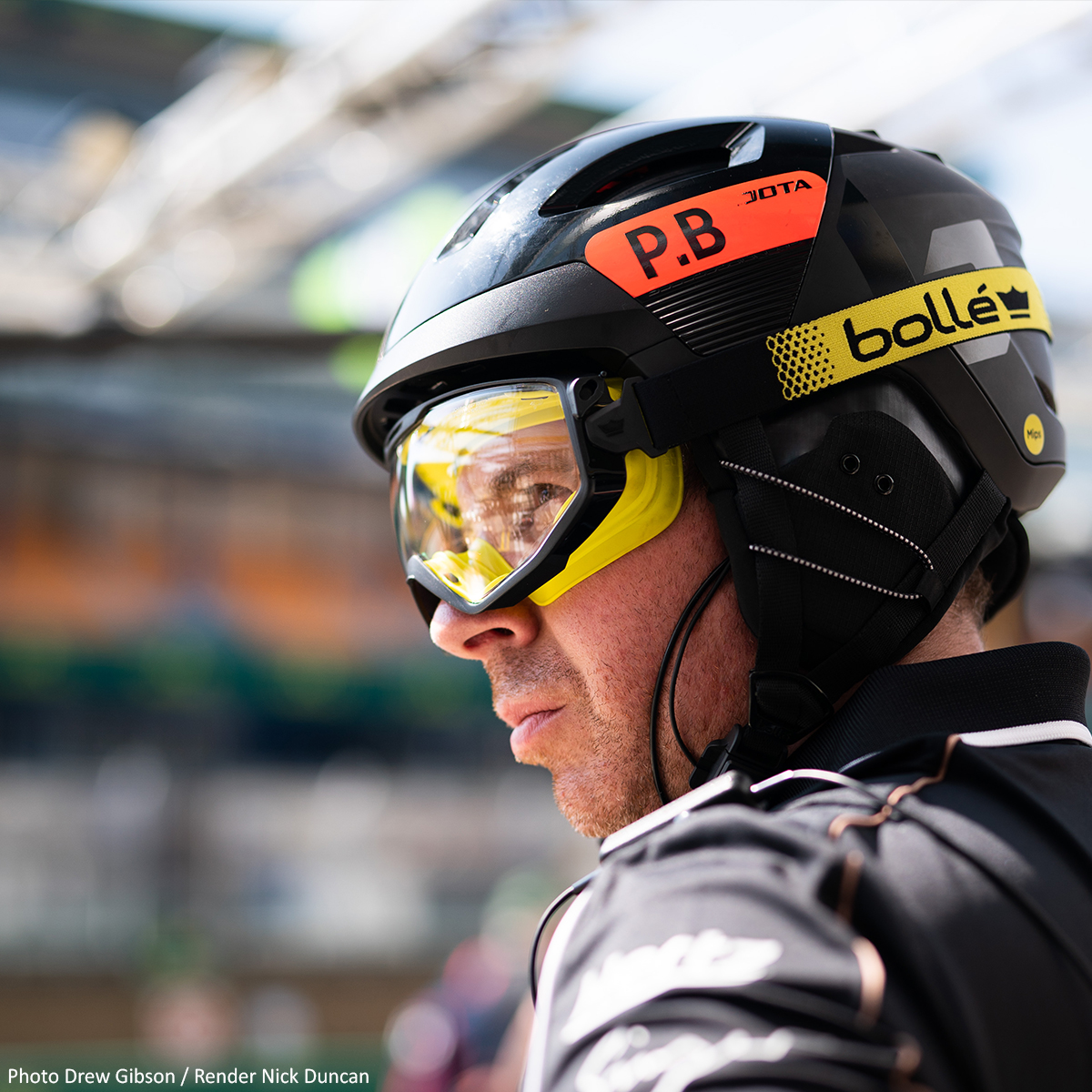 The Universal Goggle provides optimum protection & comfort in all circumstances thanks to its ergonomic design. This innovative goggle with its exclusive Platinum coating is available in several versions, each adapted to a specific work environment to offer more peace of mind & efficiency for the worker. Equipped with 'Wave' technology, the Universal Goggle adapts perfectly to each user's morphology, eliminating gaps without increasing pressure points, thus guaranteeing superior protection without compromising the user's comfort. To improve the environmental impact of the product, it has been specifically designed to be easier to recycle: it can be quickly disassembled to separate the materials from each other.
+
Optimal fit thanks to its Wave technology
+
PC/TPR co-injected frame with overflow chute
+
Effortless pivoting faceguard
VENTED - INDIRECT VENTILATION
ATEX HAZARDOUS AREA / ATMOSPHERE GROUP
null
LENS MARKING
Z87+ U6 X
Crown
Manufacturer identification Bollé Safety.
U6
UV filter and Scale Number (Scale ranges from 2 to 6 – the higher the number the highest protection from far and near UV).
FRAME MARKING
Z87+ D3 D4
Crown
Manufacturer identification Bollé Safety.
The beauty of the universe resides in the equilibrium found between the elements that compose it, each of them, having a clear purpose. Universal is engineered with multi-material injections that combines strength, flexibility, and ergonomics in a light yet panoramic eyewear.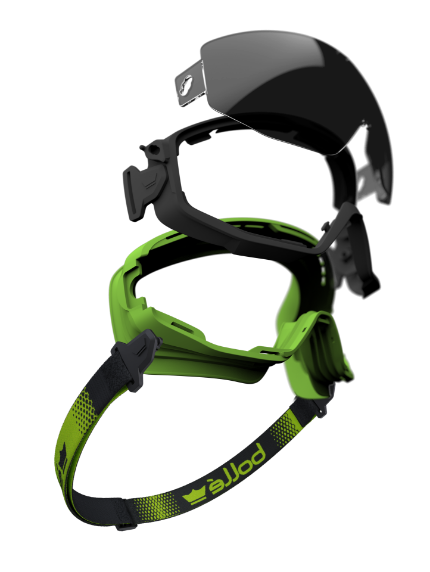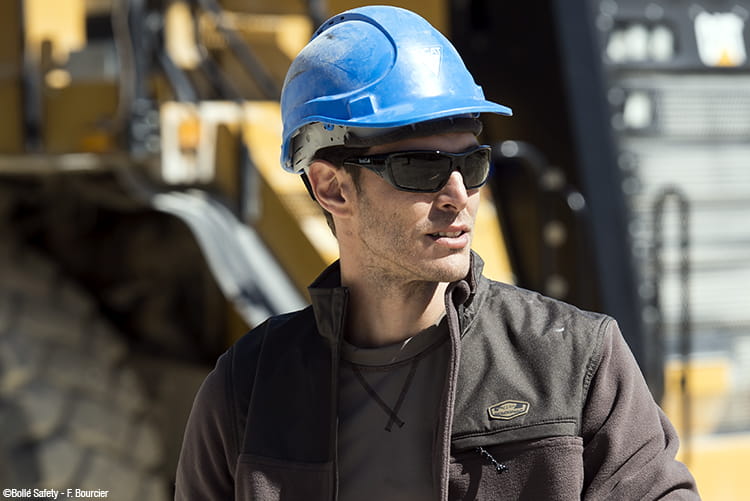 Our eyes are fragile and our workplaces are becoming increasingly hazardous. Measures can and should be taken to reduce hazards in the workplace. However, to provide workers with the highest levels of safety at all times, employers must demand the appropriate forms of eye protection for the specific hazards of the workplace.