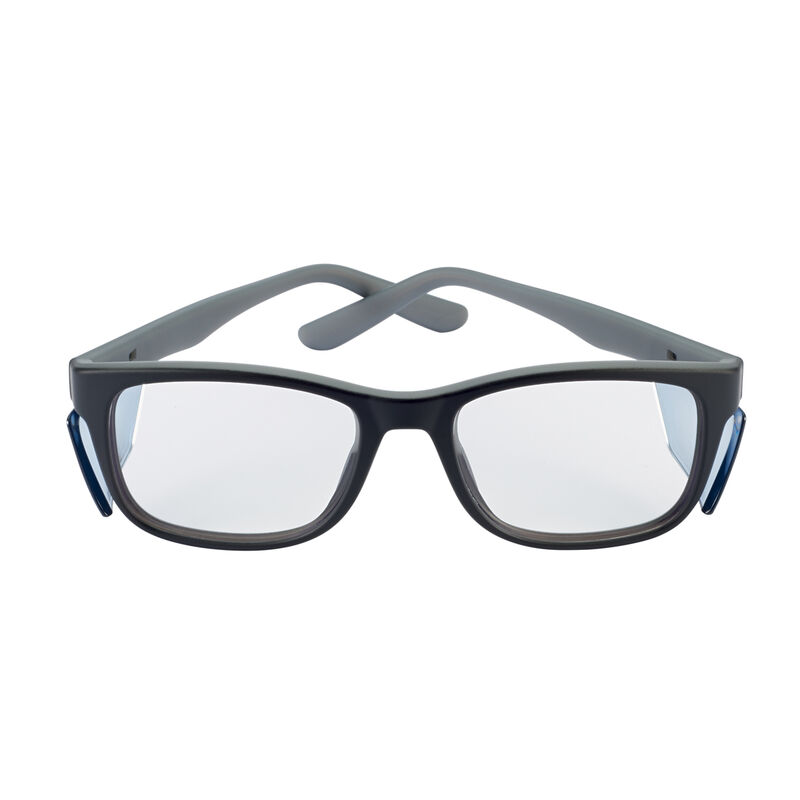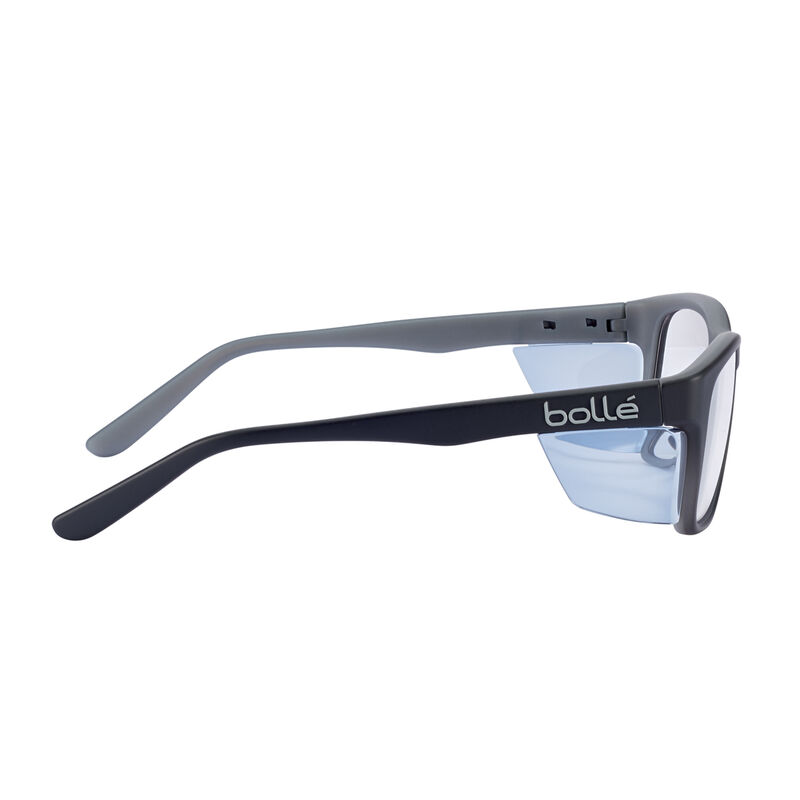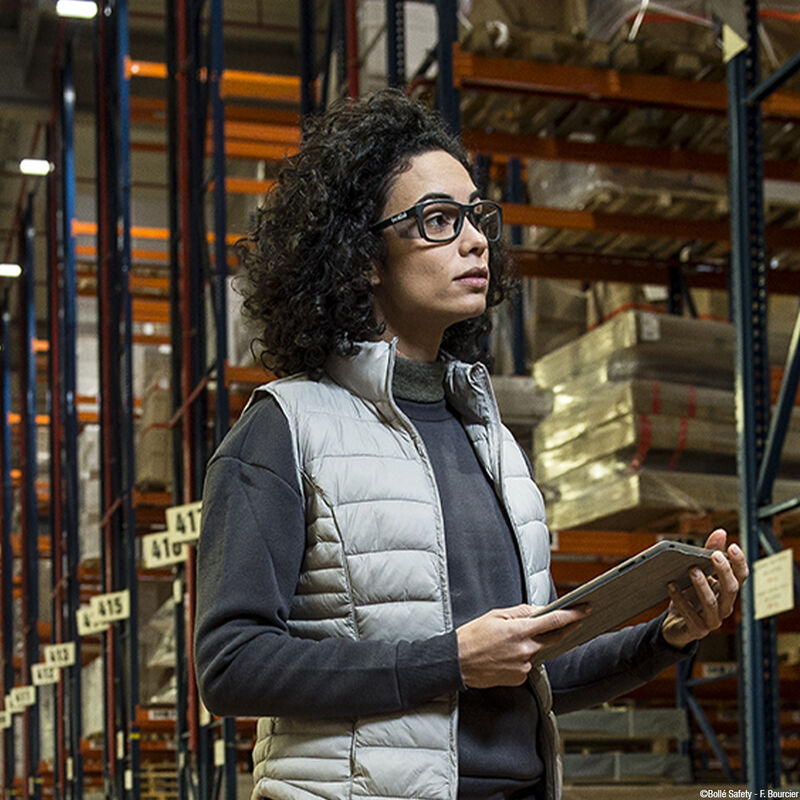 KICK
Blue light safety glasses
---
Blue light protection
& modernity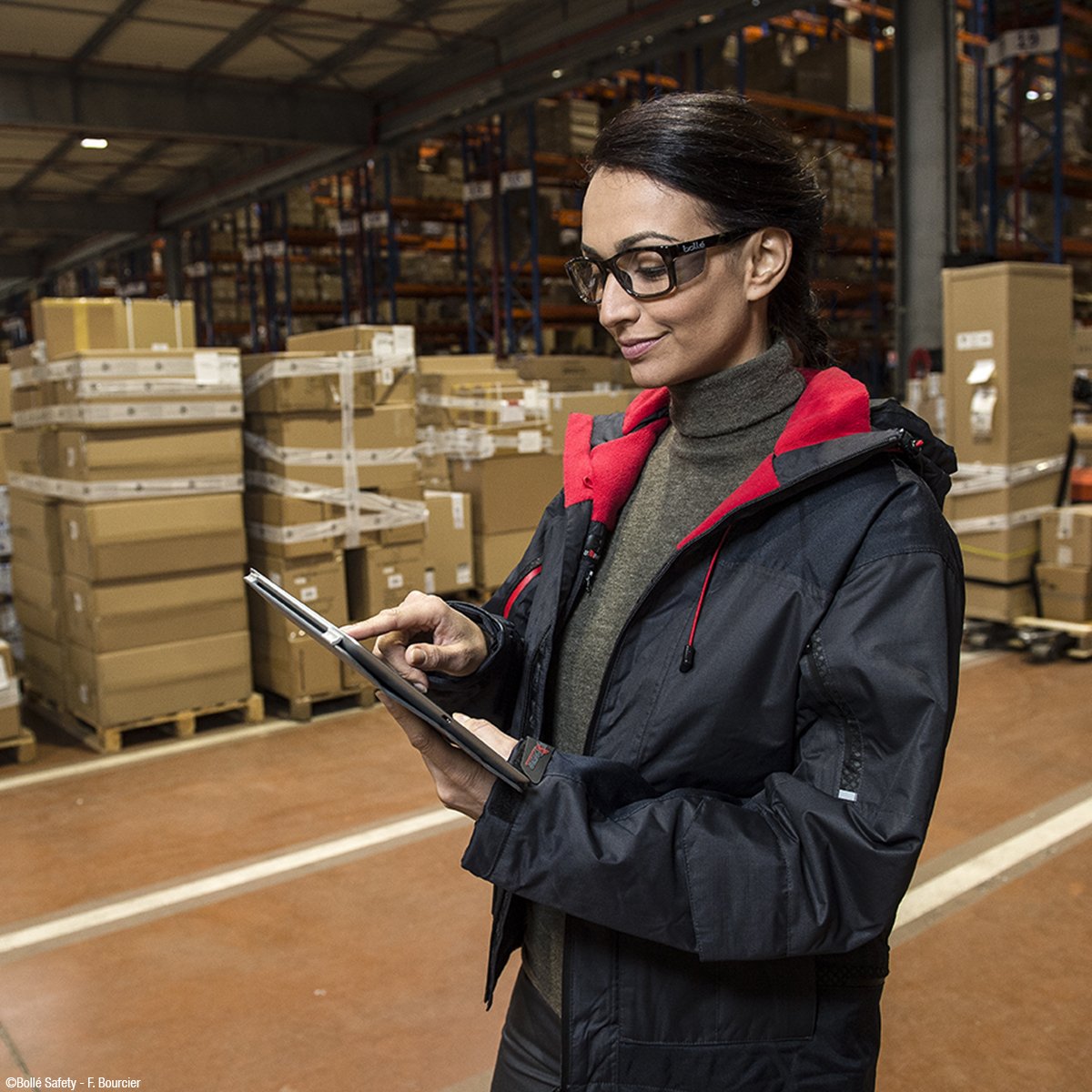 Blue Blocker lens technology guarantees a great protection against harmful blue light of all kind (screens, lighting) to reduce its impact on health (headache, tingles, dazzle). Counterpart of our B-Zen lens technology, Blue Blocker is offered on plano lenses to improve visual comfort. Available on a wide range of frame (with and without side shields), this technology is in the core of 2mm thick PC lenses which provide a great durability as well as a protection against impact as rated by the EN166 standard.
+
Protection against harmful blue light in all environments
+
Does not modify color perception & improves contrasts
+
Scratch resistant hard coating
+
Technology in the core of the lens
RX KIT (Case, Microfibre, user instruction)
LENS MARKING
Z87+ U6
Crown
Manufacturer identification Bollé Safety.
U6
UV filter and Scale Number (Scale ranges from 2 to 6 – the higher the number the highest protection from far and near UV).
FRAME MARKING
Z87-2+
Crown
Manufacturer identification Bollé Safety.
Z87-2+
Impact Rated Prescription.