The PPE eyewear specialists offer you
the best in lens technologies.
COMFORT. SENSE. PERCEPTION.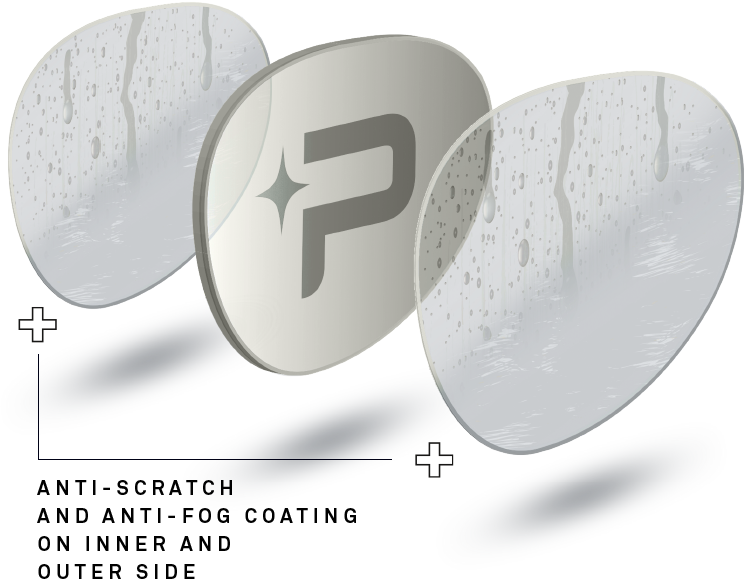 MAXIMUM
PROTECTION
AND PERFECT
VISION
GO HAND
IN HAND
+
Improves colour perception and visual comfort, perception of contrast and depth. Reduces eye strain.
A REVOLUTIONARY
COATING
FOR EXCEPTIONAL
CLARITY
+
Improves perception and clarity. Increased visual comfort and acuity. Perfect water resistance in very humid environments.
IDEAL FOR
OUTDOOR USE
IN LOW LIGHT
CONDITIONS
+
Recommended for work outdoors at dawn and dusK, improves contrast in low light. Absorbs blue light (>75%).
THE BEST
INDOOR/OUTDOOR USE
COMPROMISE
+
Ideal for all activities requiring exposure to alternative high and low light. Adapted to environments with extreme temperatures, both cold and hot. Blue light filtration and combination with the exclusive PLATINUM anti-fog coating.
OUR SELECTION OF PRODUCTS