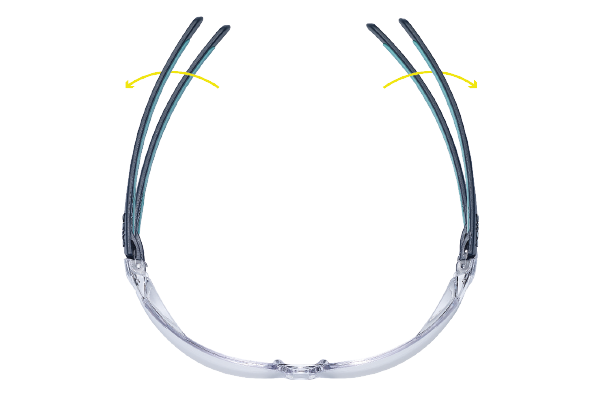 FLEX 160°
The FLEX 160° technology allows for perfect adjustment regardless of face size.
Correctly fitted temples ensure the product stays on the wearer's head at all times. Correct fitting reduces pressure points on the temples and behind the ears. Some hinges can open on a wider angle to provide a better fit and reduce discomfort.
PIVOTING/ADJUSTABLE TEMPLES
Pivoting and adjustable temples provide a large range of fit with a single model. They provide optimal support and improved protection by sitting properly on both the ears and nose.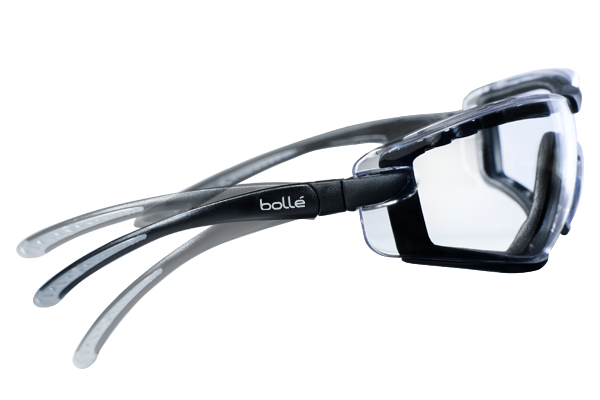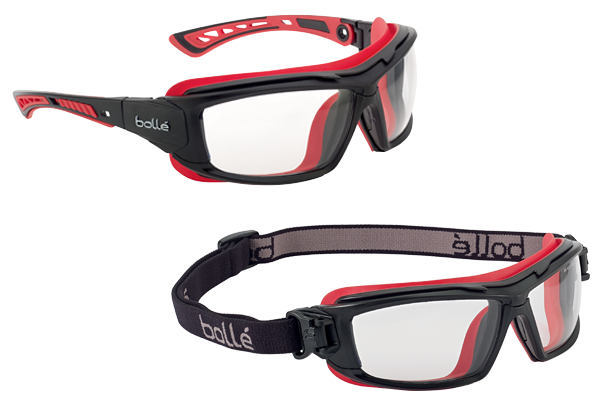 REMOVABLE TEMPLES
This technology is used to quickly and easily convert safety glasses into safety goggles (and vice versa). The temples can be switched with the foam + strap kit.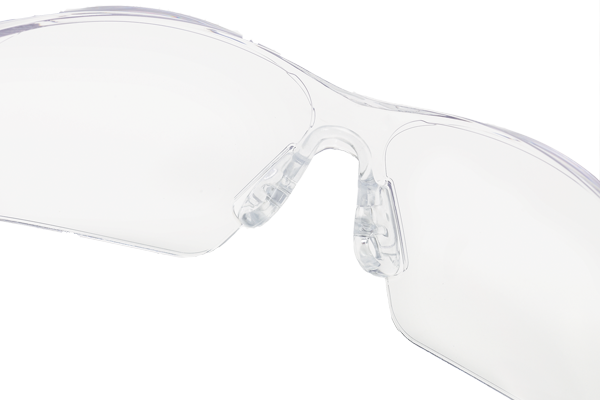 ADJUSTABLE NON-SLIP BRIDGE
Designed to adapt to the nose so the frame sits perfectly on the face.
Flexible and fully malleable, the FLEX bridge can be adjusted in all directions and fits all face shapes perfectly thanks to its shape-memory material.