BLUE LIGHT FILTERING TECHNOLOGY
that prevents workers, screeners, and children's vision from being damaged by harmful blue light
THE PERFECT BALANCE
BETWEEN CLARITY AND FILTRATION
Contributed protection against vision risks:
blocks 100% of the harmful
blue light up to 420nm*
*source Pourquery Laboratory tests 2021
Selective filtering:
let beneficial blue light through for a regulated circadian rhythm, boosted brain activity and mental performance.
Optimal vision and visual comfort:
picture-perfect clarity thanks to the clear lens tint and optional antireflective coating
Longer product lifetime:
Technology embedded in polycarbonate lenses:
thin, lightweight, and incredibly impact resistant.
OUR TECHNOLOGY'S
BENEFITS
The dispersed pigments are embedded within the lens allowing them to absorb 100% of harmful blue light up to 420nm.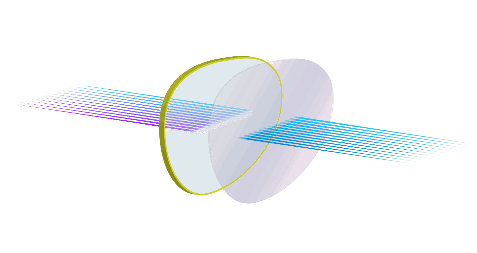 Combined with our blue anti-reflective coating applied to the inside of the lens, ProBlu blocks 82% of the harmful blue light up to 445nm while letting beneficial blue light through.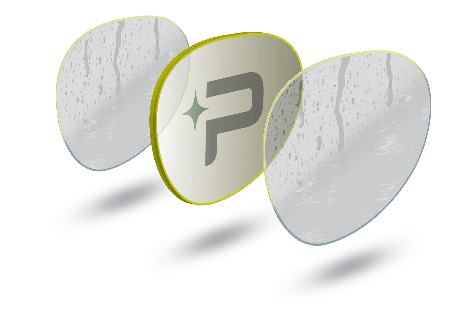 Compatible with our PLATINUM coating: against fog and scratch
BEYOND PROTECTION:

PERSONAL CONCERNS & WELLBEING
+
The digitalization trend and modern artificial light sources are increasing our eyes' exposure  to artificial or digital blue light in addition to the one naturally emitted by the sun.
harmful blue light
380-445 NM
Contributing to digital eye strain
Potentially damaging the retina
Increasing the risk of eye diseases such as age-related macular degeneration (AMD) and cataracts
Beneficial blue light
445-500 NM
Regulating the circadian rhythm that control the sleep-wake cycle
Boosting brain activity and improving memory, mood, alertness and mental performance
an average of
10H
spent per day on digital devices by adults in 2021. Eyestrain is the first complaint of computer workers.
90%
of employees say headaches affect their work performance. Only 1/3 tell their employers.
50%
of employees are bothered by light at work
As screen time is part of everyone's daily routines, ProBlu by Bollé Safety targets all of us, playing interconnection between professionals and private lives.
It's not just Something that covers your eyes,
it's what happens behind them.