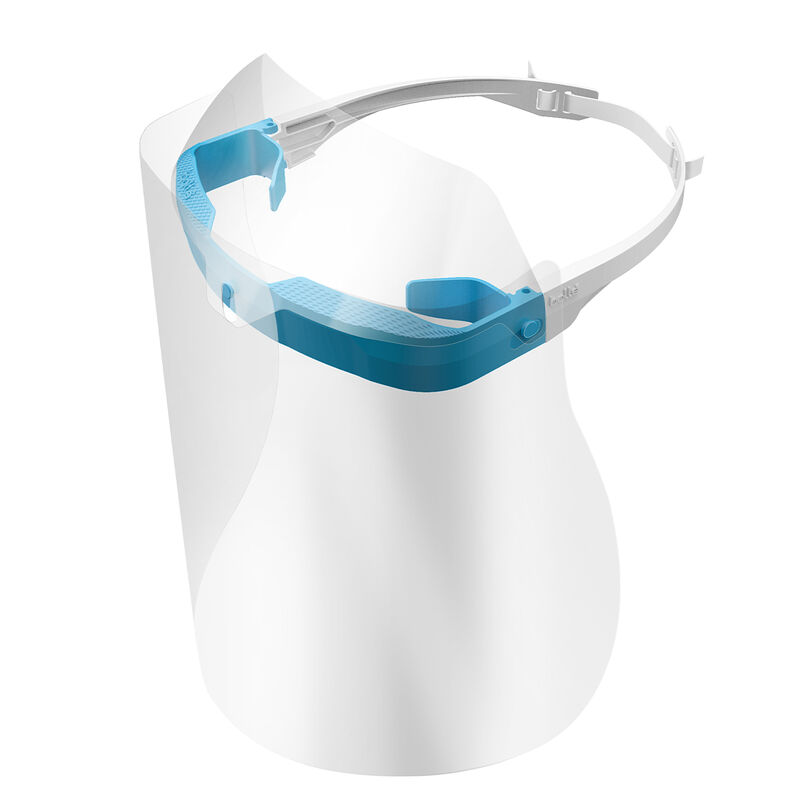 ---
Face shield - with temples
This product is not available to buy online.
Secure payment
Easy returns for 14 days
Quantity discounts
Buy 50 products, get 5% discount
Buy 100 products, get 10% discount
Buy 500 products, get 20% discount
This reusable and user-friendly faceshield was specifically designed and developped for healthcare professionals. Compatible with all prescription glasses, CURA-F is perfectly suited to provide effective protection against viruses, droplets and splashes. Easily assembled, adjusted, and cleaned, it ensures long-lasting comfort, performance and reliability. CURA-F is designed, manufactured and assembled in the UK using locally sourced sustainable materials. Because protecting the planet means protecting lives in the long term.
+
Lightweight autoclavable upper protection (Nylon)
+
Easy peel-off outer protective film
+
PLATINUM LITE, anti-fog coating
ATEX HAZARDOUS AREA / ATMOSPHERE GROUP
null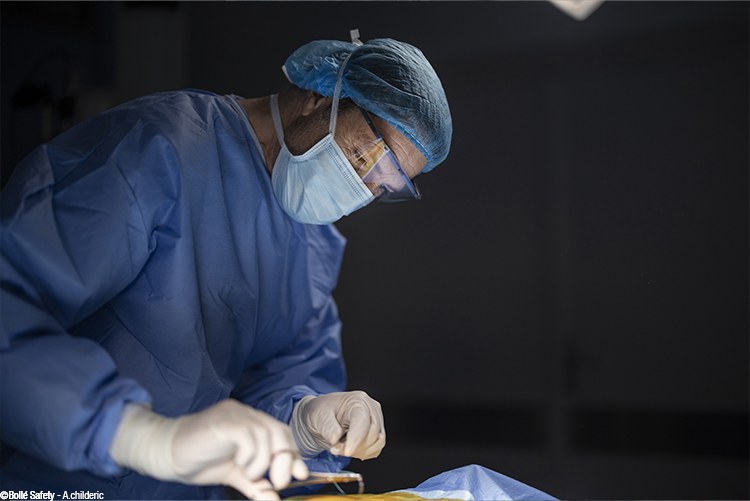 PROTECTED EYES
SAVE LIVES
Healthcare may not be the first industry you think of for eye injury hazards. However, healthcare facilities present the highest risks for viral and bacterial infections that can be caught through the eyes. Surgeons, who work with the open wounds of patients, already wear protective eyewear as a rule but this has not spread to other healthcare workers as much as the risk demands.